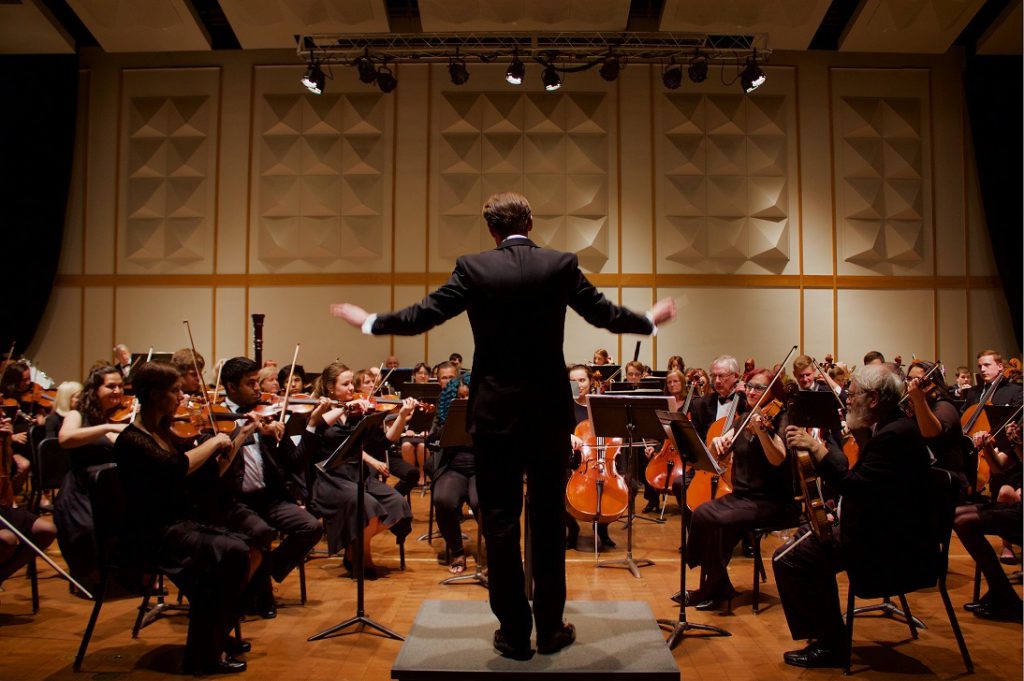 Musicians of all ages performing great music
2023-2024 Season
In the Bloom of Youth
Sunday, November 12th, 2023, 3:00 pm * Kalamazoo College Light Fine Arts Building, Dalton Theatre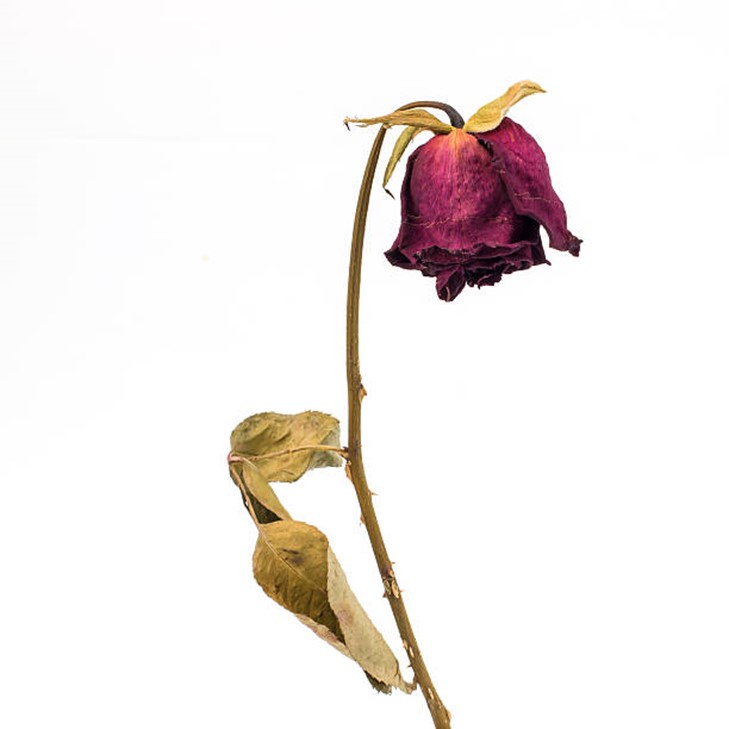 Samuel Coleridge-Taylor: Othello Suite
Lili Boulanger: Psalm 129 "Ils m'ont assez opprimé dès ma jeunesse" with Jason Coffey, baritone
Vasily Kalinnikov: Symphony no. 1 in g
---
Picture a master composer: you may imagine a head bedecked with grey, a face wizened by years of experience and study. But the luxury of growing old was not one afforded these composers. Despite their short lives, each attained an enviable level of mastery, justly celebrated in their time by those who knew their work.
Samuel Coleridge-Taylor, only 37 when pneumonia claimed him, was the son of an African father and a singular presence in Victorian England. Frequently an advocate for Black causes, his incidental music for Shakespeare's tragic Moor radiates both drama and sympathetic insight. Lili Boulanger was a devout Catholic who battled illness her entire life, which lasted but 24 years; consequently, her setting of Psalm 129 – "They have oppressed me since my youth" – resonates with particular intensity of feeling. For many composers, a first symphony is often but a muddled exercise; not so Vasily Kalinnikov, who wrote his First Symphony (just a few years before he would die from tuberculosis at 34) with such indelible melodies and craftsmanship that he managed a masterpiece right out of the gate.
---
Throughline
Saturday, March 9th, 2024, 7:30 pm* Kalamazoo College Light Fine Arts Building, Dalton Theatre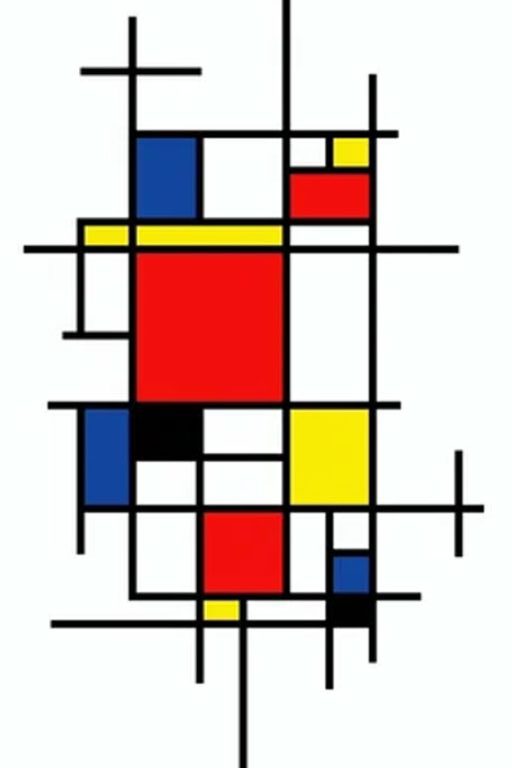 Miloslav Kabeláč: The Mystery of Time
Johannes Brahms: Variations on a Theme by Haydn
Samuel Barber: Symphony in One Movement
---
There is much instrumental music that tells no specific narrative story, and yet must still seem coherent to the listener. Some of the greatest composers achieved this by taking the smallest components of their music – perhaps one short melody, or even just a few distinctive notes – and transforming them in brilliant ways over and over again, creating a fractal tapestry where even passages of great contrast share the same fundamental DNA. Three perfect examples of this compositional mastery are on display in this program. Miloslav Kabeláč, a Czech composer of the mid-20th Century, lived under the stifling restrictions of Communism. He sought refuge by looking at the stars, a divine cosmic order that put in perspective the hollow proclamations of self-important bureaucrats, and poured this inspiration into his evocatively named The Mystery of Time. Johannes Brahms, ever in thrall to the past, looked to the stately St. Anthony Chorale of Joseph Haydn for his point of inspiration. And American Composer Samuel Barber took the sprawling contrasts of a conventional four-movement symphonic form, and compressed them into a single unified utterance, suffused with his trademark lyricism.
---
Carmen
Friday, May 17th, 2024, 7:00 pm * Fountain Street Church, Grand Rapids
Sunday, May 19th, 2024, 3:00 pm * First United Methodist Church, Kalamazoo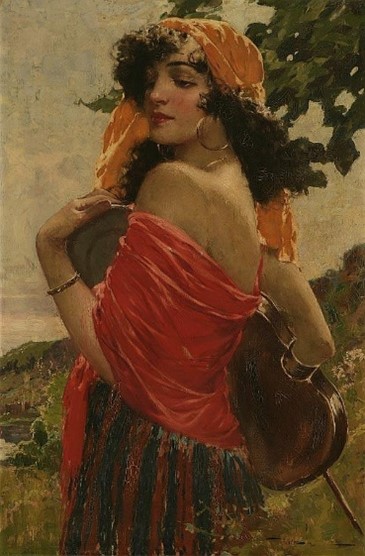 Georges Bizet: Carmen
Semi-staged opera performance in collaboration with the West Michigan Opera Project
---
Like the composers on our fall program, Georges Bizet died very young – just 36 – and only a few months after the premiere of his magnum opus, Carmen. He saw only his work's first troubled performances in Paris, racked with scandal because the topic and music of the opera seemed so new, so incomprehensible at the time. But after he passed, Carmen went on to great acclaim at opera houses around the world, and soon became – as Tchaikovsky, an early admirer, foretold – arguably the most famous opera ever written. The verité grittiness of the story, full of soldiers, thieves, cigarette factory laborers; the disastrous (if compulsively watchable) choices of the male protagonist, Don José; the seductive qualities of Carmen, precisely because of her complete disregard for societal niceties; and, of course, the picaresque, effortlessly melodic music of Bizet: all of these combine to create one of the most arresting dramas ever created, one whose influence was felt in almost every opera that followed.
---
Tickets to all of our Dalton Theatre performances are available at the door, and cost $7 for general admission, $3 for students, and are free for students of Kalamazoo College. The performance of Carmen in Grand Rapids at the Fountain Street Church is free of charge.
---
Follow Us
Follow the Orchestra of Kalamazoo College & Community